Description
Scofflaw, an established brewery in the South Eastern United States, was faced with a challenge that many growing businesses encounter as they scale up – the reputation their award winning beverages had earned was largely absent from the digital world.
As they looked to embrace the future of commerce, they partnered with us at ManDeo to help them leap towards the forefront of online shopping which would ultimately prime the Scofflaw team to reach their audiences and engage them in new, innovative ways.
The Challenge
The pandemic brought Scofflaw's digital weaknesses into perspective by highlighting the fact that they really did not maintain the integrity of their online persona. As in-person businesses and restaurants closed their doors to the public, Scofflaw showed their resiliency as they continue to build profit as they pushed their product to other retailers. But they knew that this method of business would not allow them to grow. The burning question became: How can we quickly and effectively connect their rich heritage to the shopping habits of the modern consumer?
The Outcome
By integrating their unique branding with an exclusive way to purchase their beverages and merchandise, we armed the Scofflaw team with a platform that enabled them to grow exponentially, while defining an edge over competitors. Their newly redesigned website and E-Commerce store alone immediately drove a massive increase in sales conversions over the first 3 months — without the support of paid media or active promotion.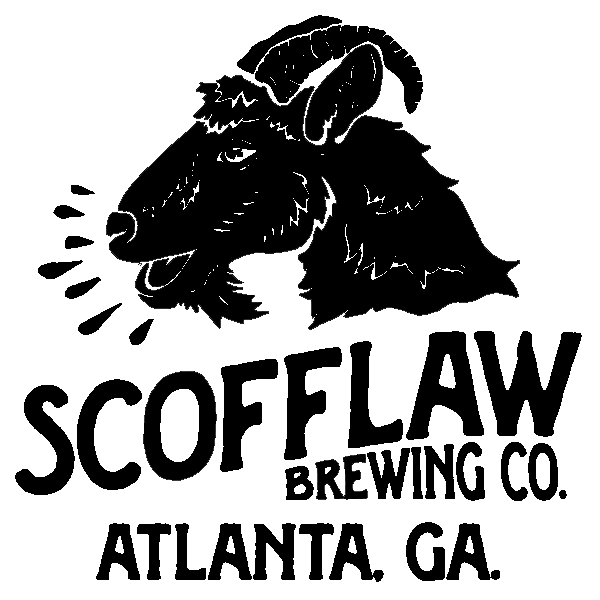 From Workshop to Visual Experience Mapping
Beginning with the the static website which they maintained prior to our partnership, we converted their existing site into a Custom WordPress Theme which enabled the Scofflaw team to manage and make updates to their site as they wished through an easy to use Content Management System.
Reimagining Beer Delivery
As a beverage-giant in the South Eastern US, Scofflaw refreshments had found their way into 100's of bars, restaurants, and liquor stores. Our challenge was to inform potential customers where, when, and how they could either purchase a Scofflaw product, or have it delivered to their doorstep from a separate merchant. And so a dynamic Google-Map was innovated with every current retailer of Scofflaw beverages was created where users can verify if a store near them was selling.
When we say mobile first, we mean mobile first
All UI/UX across the entire Scofflaw Website tailored not only to increase sales opportunity, but E-Commerce transactions were made even more dynamic, intuitive, and enjoyable by taking cues from today's best-in-class UX patterns. This way, we turned digital window-shopping into an online brewery experience to increase the average order value.